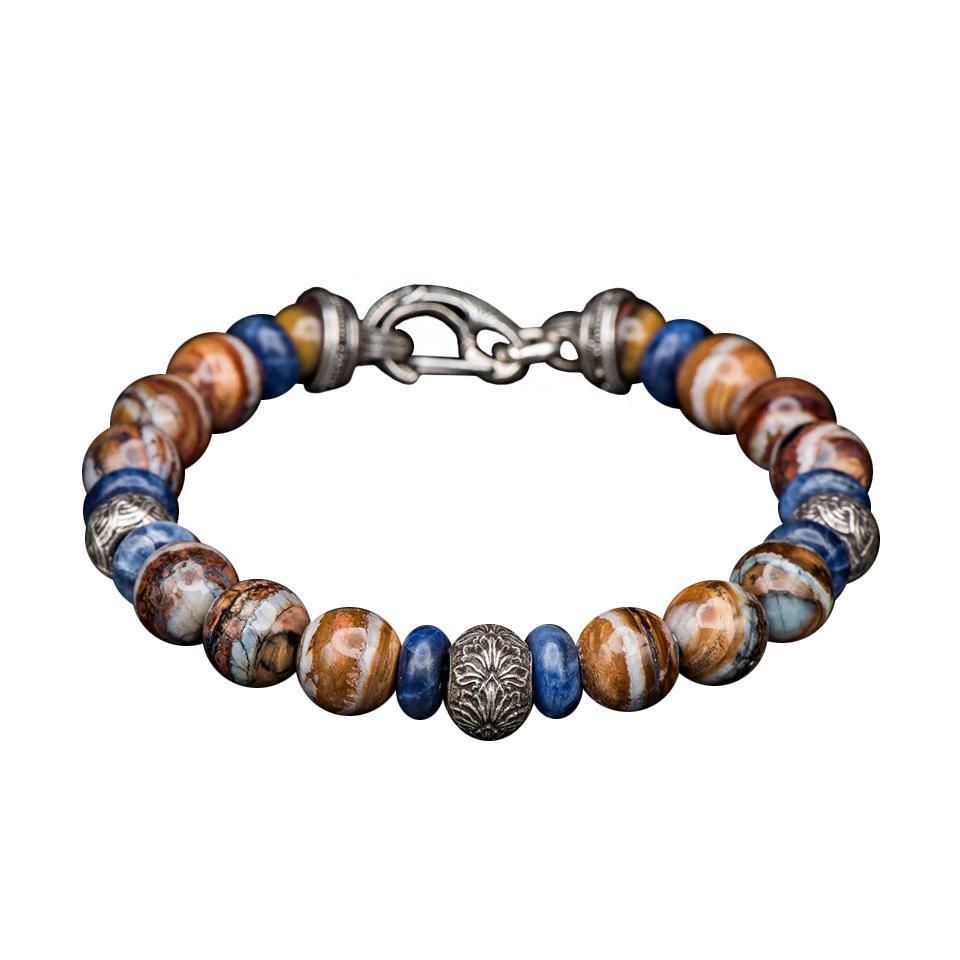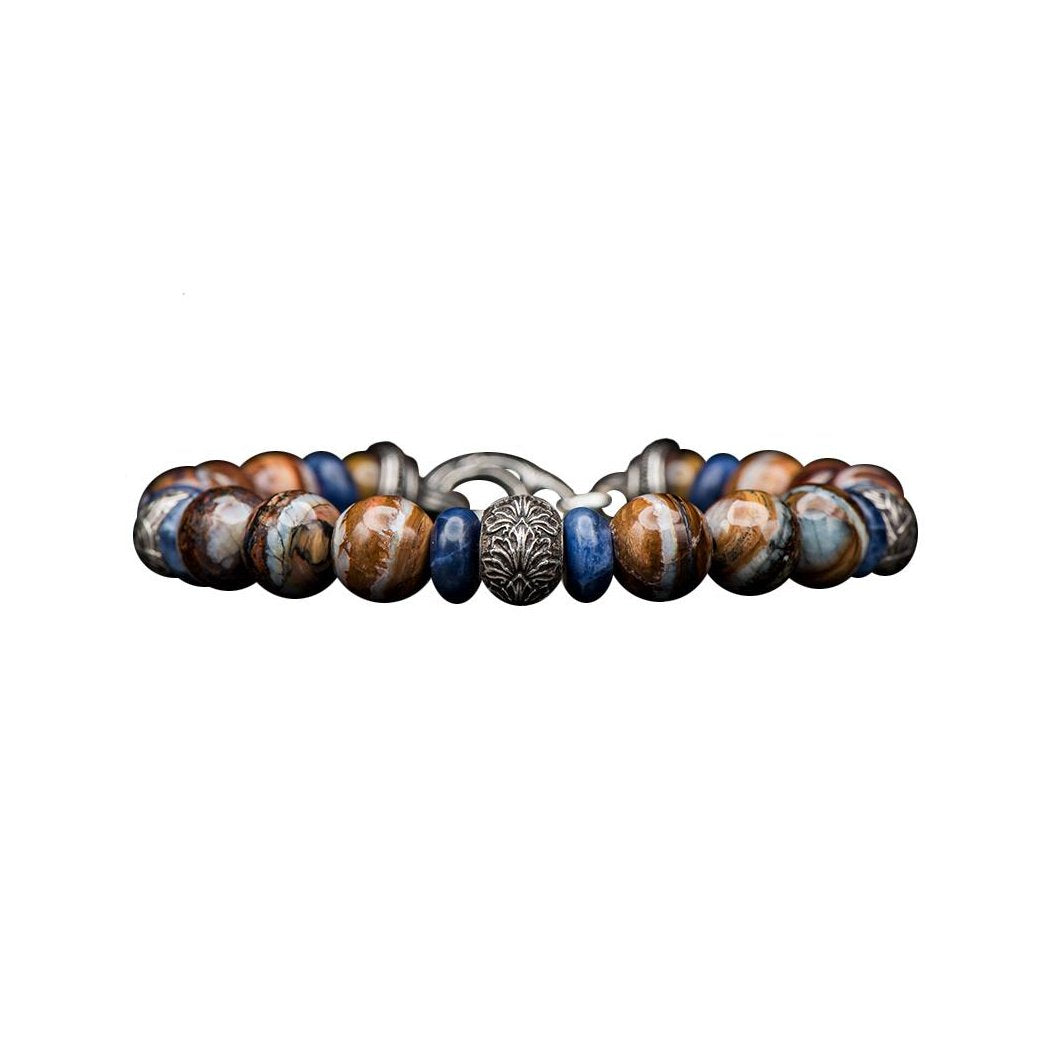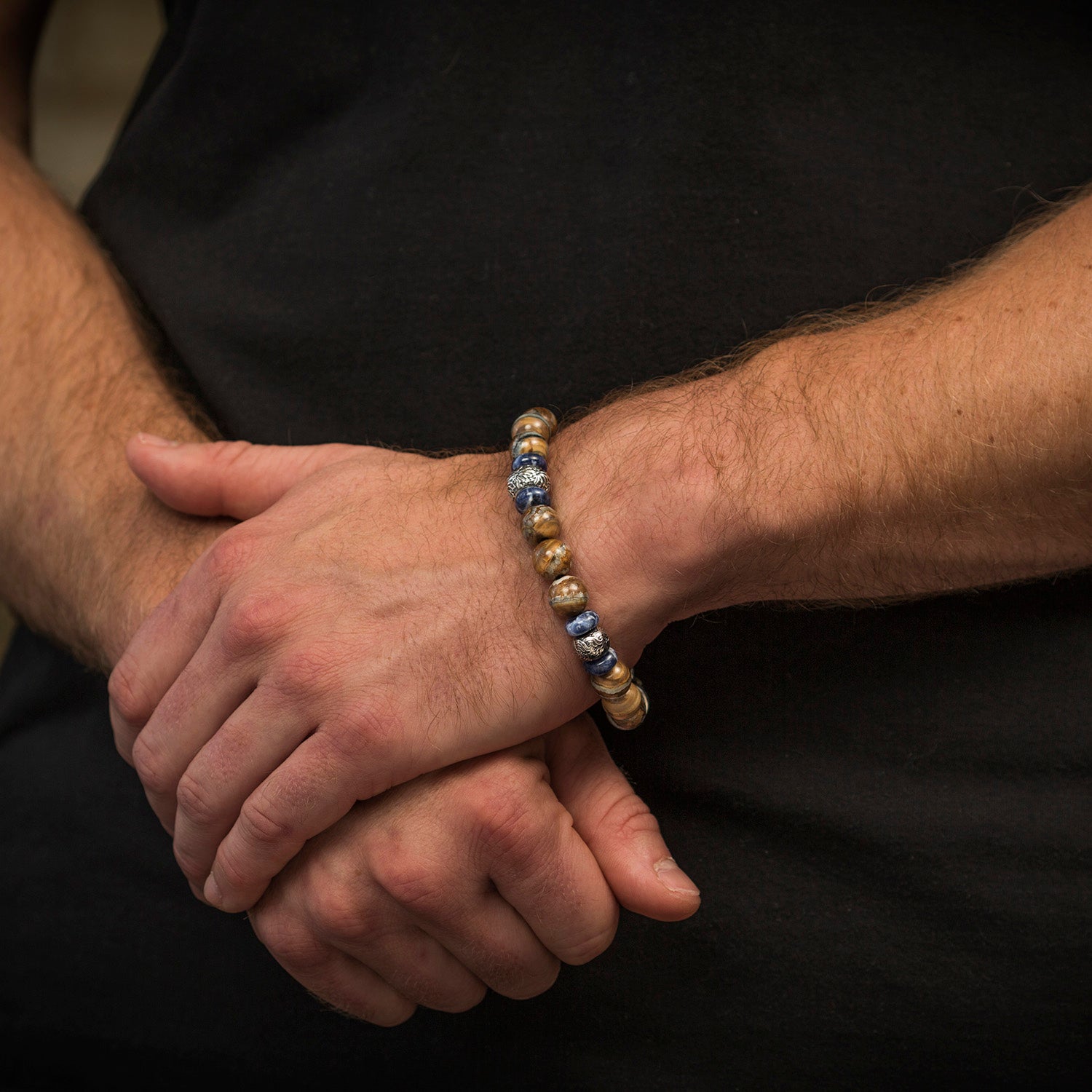 Product Description
This bracelet features gorgeous beads crafted from the molar tooth of a Woolly Mammoth, found on the sea floor after 10,000 years. Each bead is polished by hand, and no two are alike. Hand-matched and strung together, the effect is remarkable. Accent beads in sterling silver and sodalite, with a sterling silver clasp. Inspired by the frontier, "Boots and Denim" is a very limited offering from William Henry. Available in size large (7 3/8" - 7 7/8").

Sterling Silver
Fossil Mammoth tooth
Sodalite
Stock photo. All fossil pieces are natural; color and pattern may vary.
For sizing and color variation inquiries, contact us at ecommerce@finks.com.