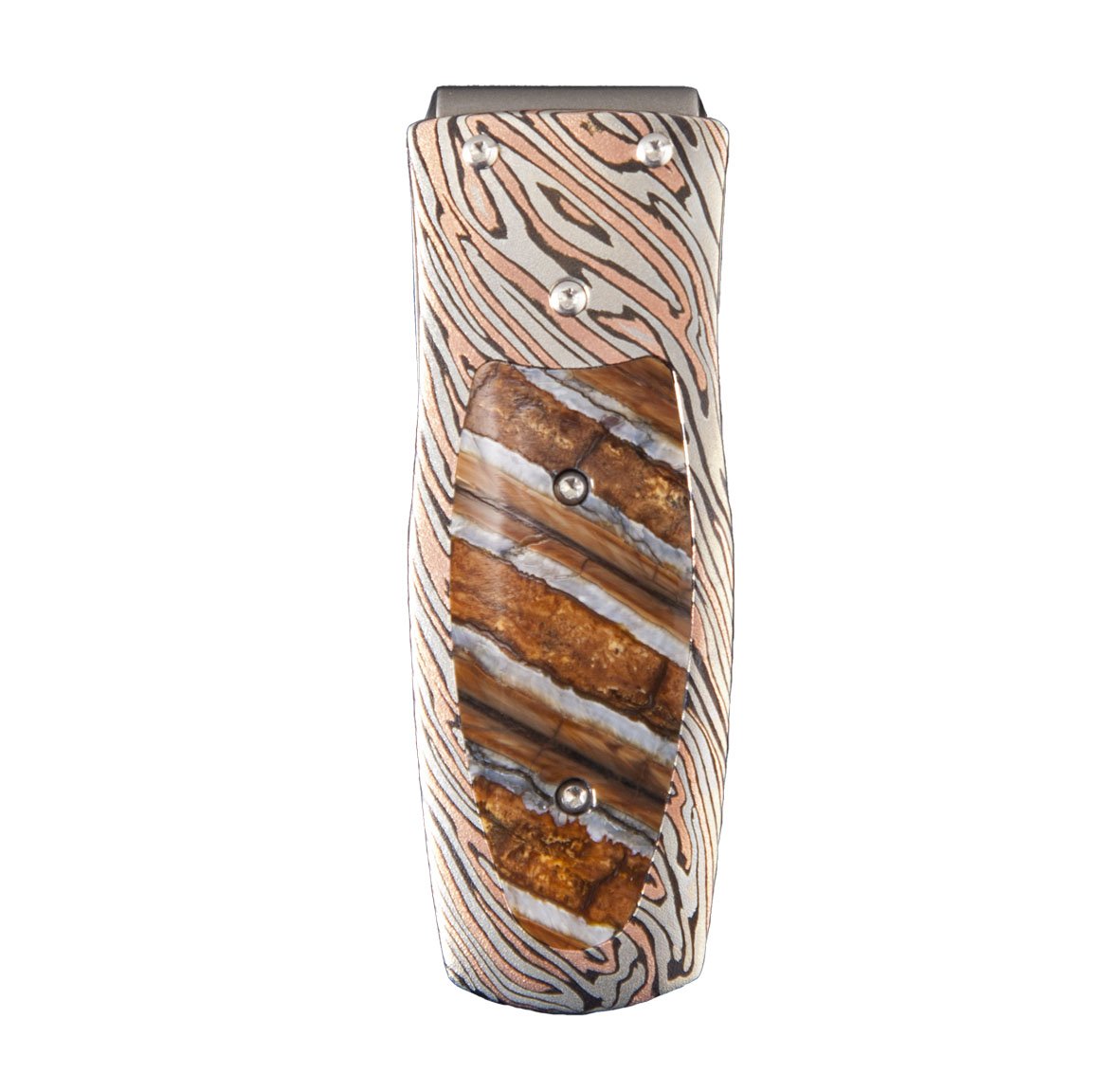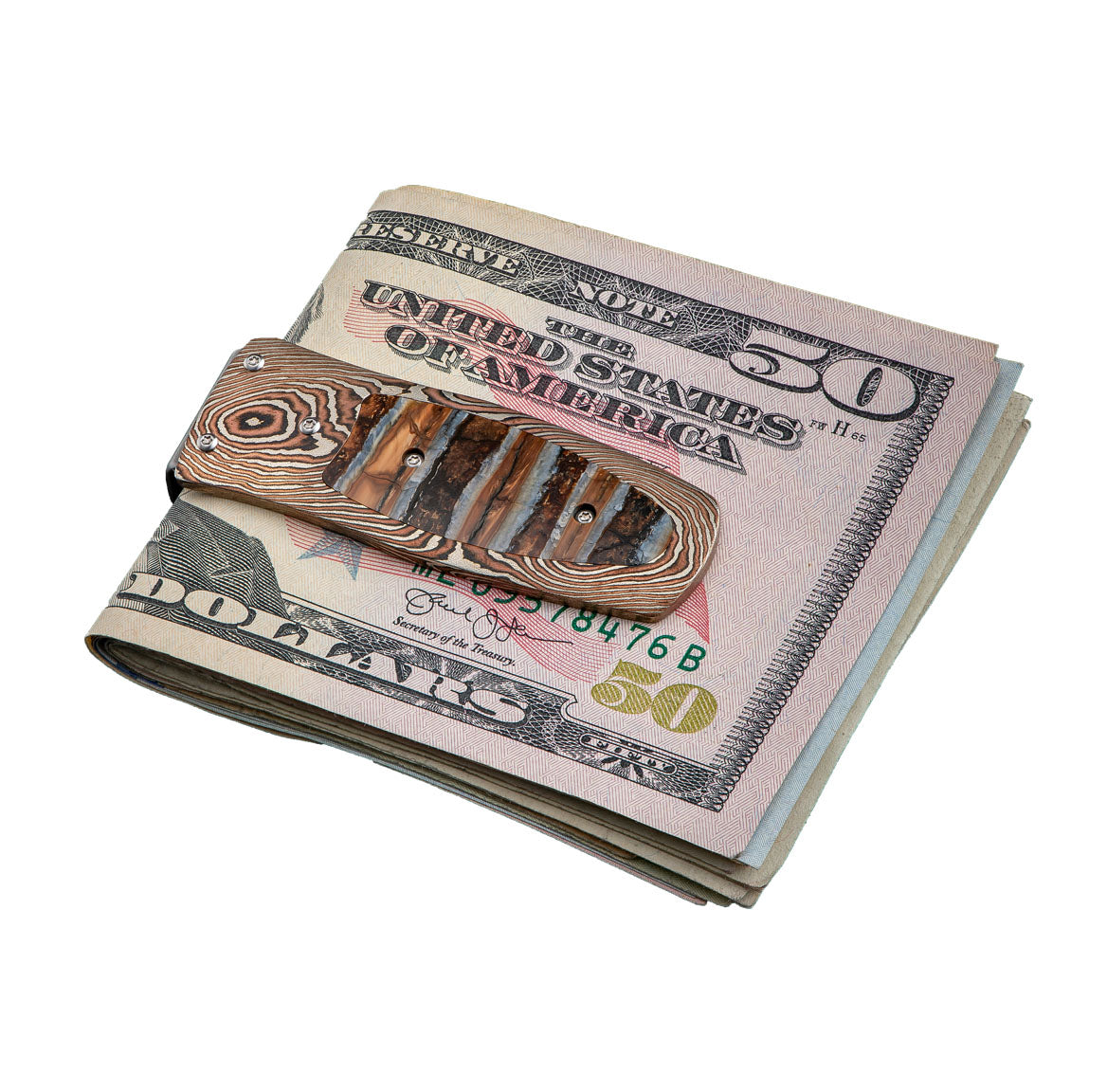 Product Description
The Pharaoh "Epic" features a frame in hand-forged Mokuke Gane by Mike Sakmar, inlaid with 10,000 year-old fossil Woolly Mammoth tooth. The clip is machined and blast-polished from tempered stainless steel, with a beautiful engraving bright cut against the matte-finished background. The Pharaoh money clip - inspired by the designs of ancient Egypt - draws on the elegant vessel forms of antiquity to create a simple yet striking range of possibilities, rendered in a variety of our hallmark materials and techniques. An elegant form with an enduring legacy.
Stock photo. Color and pattern may vary for natural materials.
For color variation inquiries, contact us at ecommerce@finks.com.