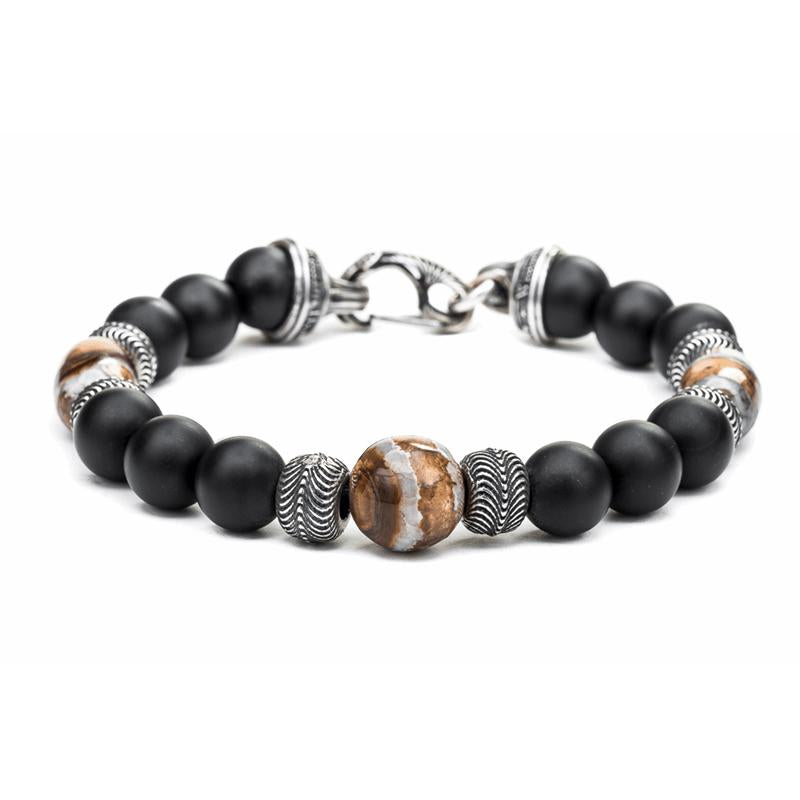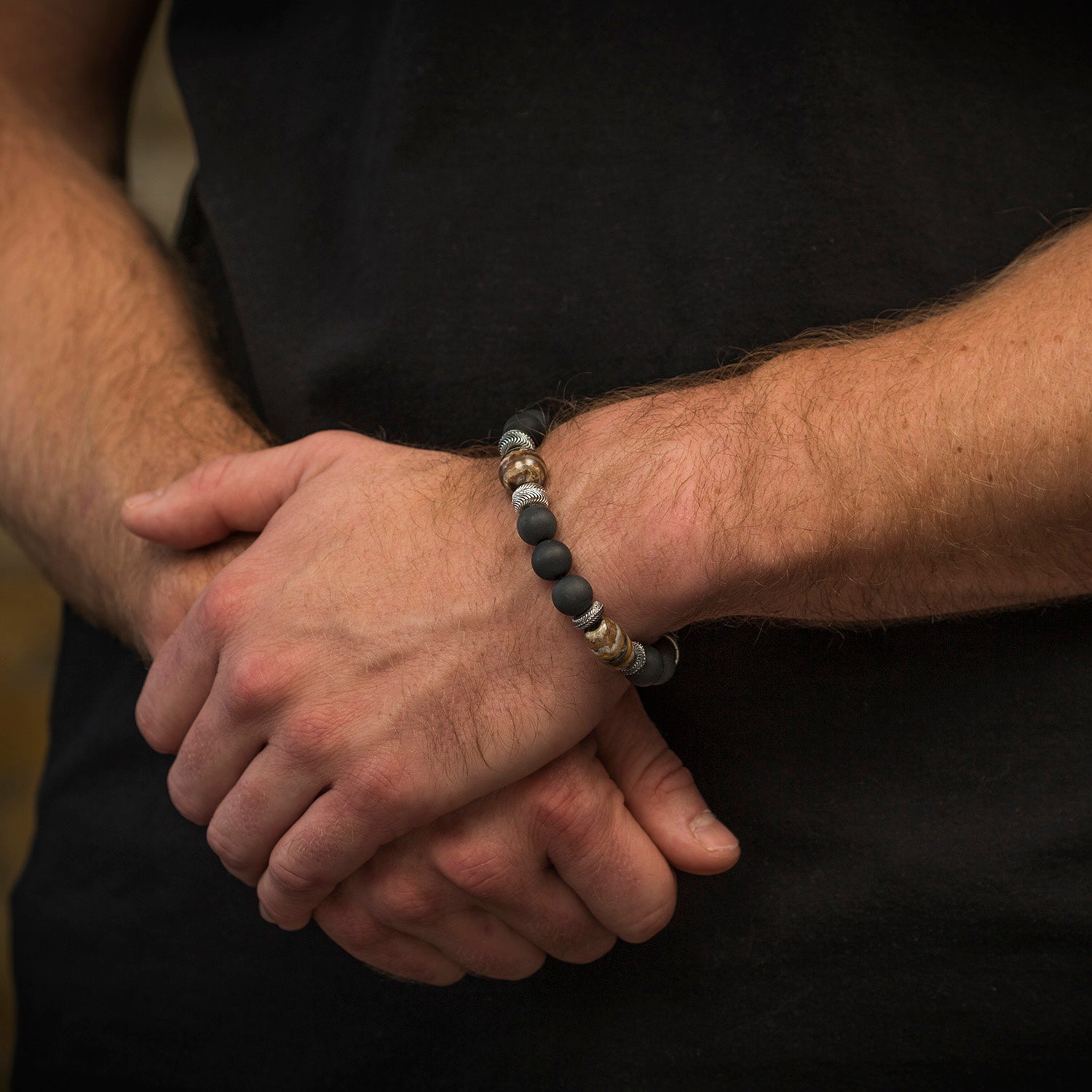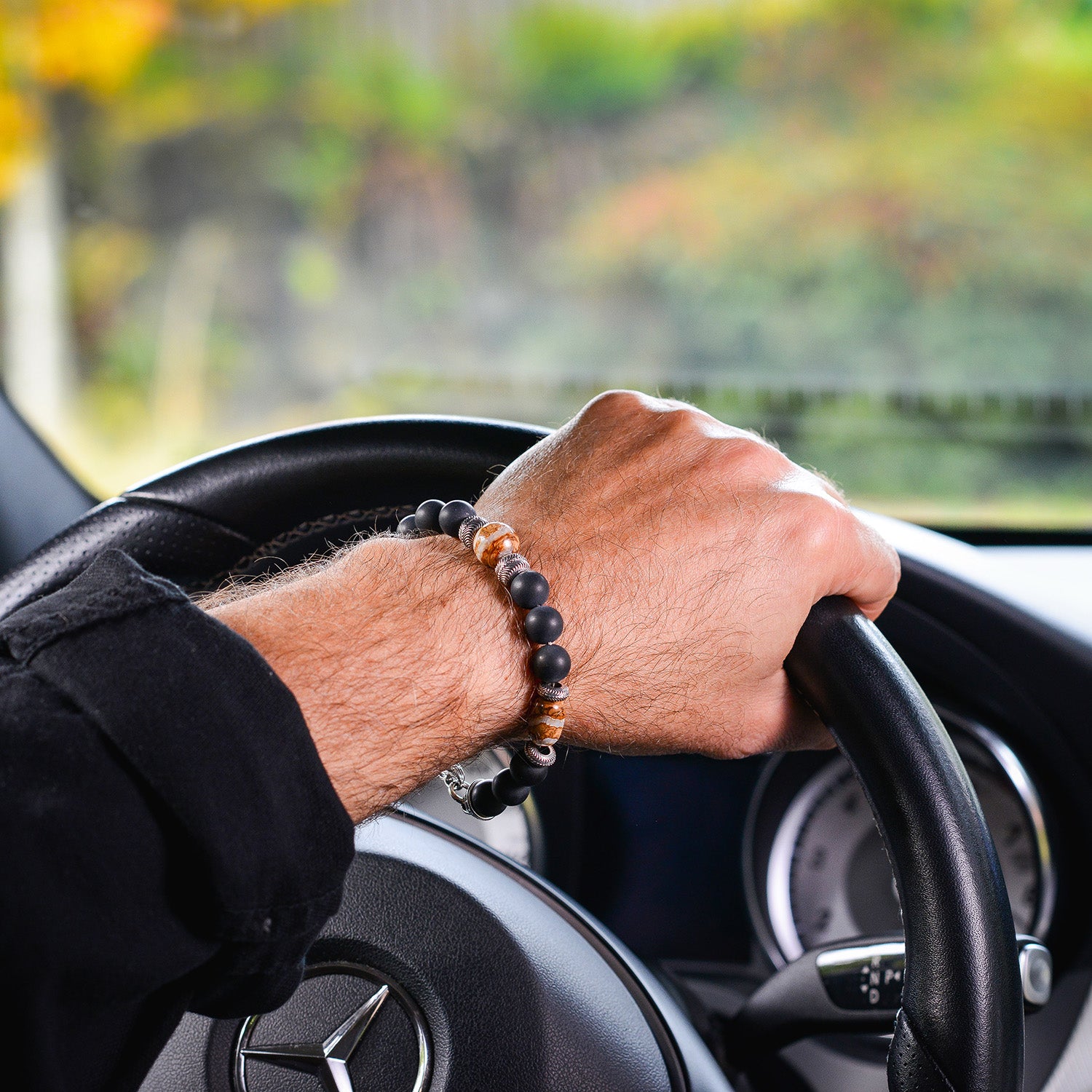 Product Description
Bead bracelet with black onyx, sterling silver, and 10,000 year-old fossil Woolly Mammoth tooth. William Henry's jewelry collection showcases our work with rare and storied materials, and exceptional craftsmanship, blended with intricate and symbolic stylings in sterling silver, interwoven with exotic and unique forged metals derived from the ancient arts of sword-making. Designed and hand-crafted in the United States, every piece of this collection makes a bold, yet extremely refined statement, and speaks to a strong and masculine personality. Available in size large (7 3/8" - 7 7/8").

Sculpted Sterling Silver
Black Onyx
Fossil Mammoth Tooth
Stock photo. All fossil pieces are natural; color and pattern may vary.
For sizing and color variation inquiries, contact us at ecommerce@finks.com.