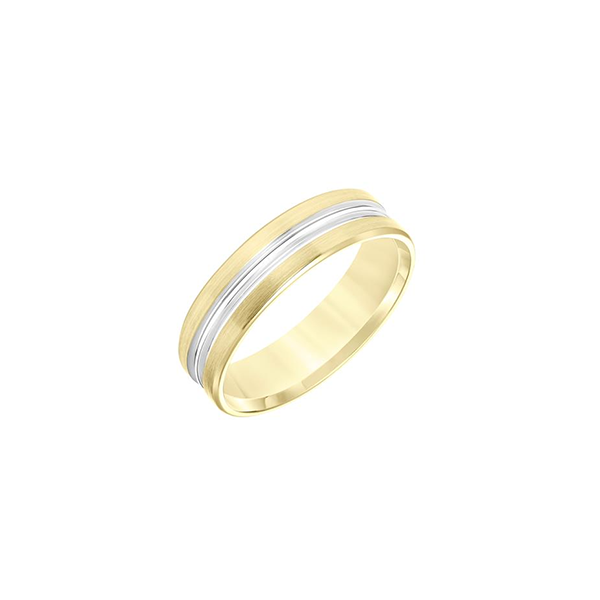 Product Description
Men's comfort fit polished bevel edge wedding band with brush finish and polished center cut in 14k Yellow Gold with Rhodium exclusively at Fink's. Measures 6 mm wide.
Due to fluctuating prices in precious metals, prices are subject to change.

Please note: online bridal orders may take between 1 and 4 weeks to ship. For more information, please contact ecommerce@finks.com.